Tarivid
This product is a tablet medication used to treat a number of bacterial infections. It is a brand of Ofloxacin, a quinolone antibiotic. Due to its efficiency in combatting a wide range of bacteria, it has been used to treat: bladder and kidney infections which affect the urinary tract; lung and airway infections which affect respiration; blood infections such as septicaemia; inflammation of the cervix or urethra; gonorrhoea; and various other infections.
Here at Express Doctor, we understand that certain infections such as gonorrhoea can be a source of frustration and difficult to talk about. For this reason, we offer our customers a secure, confidential online consultation service. To buy Tarivid from Express Doctor, simply click below to continue to our simple and easy-to-navigate consultation process.
Ofloxacin is an antibiotic variation and there are a number of allergies and pre-existing conditions which may preclude its use. You will need a valid prescription from a qualified healthcare professional in order to be able to buy Tarivid from this or any other UK or EU pharmacist. Please ensure your prescriber is informed of any pre-existing conditions, or any other medications currently being taken before purchase and use.
Side effects may include nausea, diarrhoea, issues sleeping and skin irritation. The information provided here is not comprehensive. For a full list of side effects, restrictions and safety information, consult the leaflet provided or ask your prescriber. Seek medical advice immediately if you experience any of the following while taking this medication: signs of an allergic reaction; heartbeat irregularities; dizziness; fever symptoms; fits; impaired hearing; severe skin irritation; depression; signs of low or high blood pressure; bloody stools; signs of low or high blood sugar; signs of kidney or liver dysfunction; or altered sensation in the tendons.
What is included in the price shown on the website?
No Prescription Required
You will be presented with a medical questionnaire written by our doctor. The price you pay includes a UK registered doctor to review your answers and issue you a valid prescription.
Prescription Processing
Once your order has been approved by our doctor, your prescription will be forwarded to a UK registered pharmacy responsible for dispensing your medication. To view one of our partner pharmacies' registration details click here.
Discreet Secure Packaging
A UK registered pharmacy will dispense your medicines and place them in secure plain packaging. All medicines are sealed in tamper proof secure bags.
24 Hour Next Day delivery – Fully Tracked Secure Delivery
Our partner pharmacies only use fully tracked couriers. In most cases your medicines will be sent using TNT. You will be sent a tracking number once the pharmacy has shipped your medicine so you can track the parcel whilst its on its way to you. All medicines are sent via a 'guaranteed next day delivery' service.
Same Day Despatch For 24 Hour Delivery
If your order has been approved by our doctor by 4pm (GMT/UK time), then this order will be dispensed by our partner pharmacy on the same day and you will receive your medicines the next working day. Please note that TNT do not deliver on weekends. All deliveries will require a signature, therefore if you are aware of not being home the next day, please provide an alternative delivery address when placing your order.
Dedicated Customer Service
We are here to help! If your require any further information or help in ordering, please do not hesitate to contact us on 0203 239 8452 or you can email us on info@xpressdoctor.com
Dispensing Pharmacy Service
Pharmacy: Pharmacy 2U
Address: 1 Hawthorn Park, Coal Road, Leeds, West Yorkshire, LS14 1PQ, UK
Registration number: 1090088
Check Pharmacy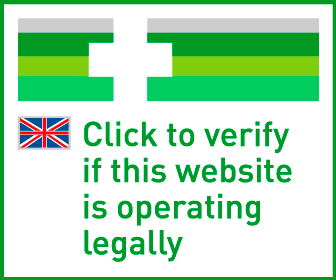 Pharmacy: Natcol
Address: The Office, Britannia Way, Bolton, Lancashire, BL2 2HH, UK
Registration number: 1104545
Check Pharmacy