Mercilon
Mercilon is a contraceptive treatment, produced by Merck Sharp and Dohme Limited. It contains the agents ethinylestradiol and desogestrel, which are synthetic hormones designed to perform in a similar manner to oestrogen and progesterone. These synthetic agents work by stopping eggs from being released by the ovary.
This treatment should only be applied according to the instructions. As with any hormonal contraceptive, it does not provide 100 per cent guaranteed protection against pregnancy, even in cases where it has been applied correctly. You or your partner should always consider using a barrier contraceptive, such as a condom, as an additional precaution.
If you are looking for a birth control treatment, Express Doctor may be able to help. To buy Mercilon from a registered UK pharmacy, simply click below to be taken to our consultation process. We offer a confidential and secure online service.
This product is not suitable for everyone to use. If you are already pregnant or are breastfeeding, you should not use this treatment as it may harm your baby. Disclose your full medical history to your prescriber before purchase and use. Patients who are allergic to any containing ingredients or at high risk of developing blood clots should not use this product, and those who suffer or have suffered from jaundice, inflammatory bowel disease, certain movement disorders, certain endometrial conditions, cancer, blood clots, diabetes, high blood pressure, irregular menstruation cycles, joint problems, chloasma, depression, epilepsy, gallstones, liver or kidney problems, migraines, lupus, thromboembolic problems, porphyria, vaginal bleeding, sickle cell anaemia or certain other conditions may also not be able to use this treatment.
Side effects include but are not limited to: breast tenderness, weight fluctuations, vaginal discharge or infection, mood changes, nausea, headaches, intolerance to contact lenses and menstrual pain. The information provided here is not comprehensive. For a full list of side effects, safety information and restrictions, consult the leaflet provided with the product. If you become unwell or display signs of a blood clot or allergic reaction while taking this medicine, seek medical advice immediately.
Dispensing Pharmacy Service
Pharmacy: Pharmacy 2U
Address: 1 Hawthorn Park, Coal Road, Leeds, West Yorkshire, LS14 1PQ, UK
Registration number: 1090088
Check Pharmacy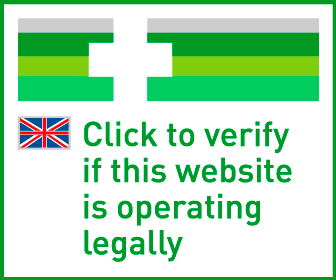 Pharmacy: Natcol
Address: The Office, Britannia Way, Bolton, Lancashire, BL2 2HH, UK
Registration number: 1104545
Check Pharmacy