Primolut N
Primolut N is a tablet medication indicated for use in a range of menstrual disorders. It contains the ingredient norethisterone, a synthetic hormone which performs a similar function to progesterone. It is used to treat irregular periods, painful menstruation, premenstrual syndrome and endometriosis. It is also an effective period delay treatment.
At Express Doctor, we understand that certain menstrual conditions can be difficult to approach your doctor about in person. For this reason, offer our customers a secure and confidential online consultation service.
Additionally, if you have a big occasion coming up, such as a sporting event or an important exam, and could do without the discomfort of your period, then Express Doctor can help.
To buy Primolut N from a registered UK pharmacy, click below to be taken to our consultation process.
This medication has very specific application instructions which must be carefully followed. It is not suitable for everyone to take. Women who are pregnant or breastfeeding should not use it. Disclose your full medical history to your prescriber before purchase and use. A doctor may not prescribe this treatment to patients who are about to undergo surgery, allergic to any containing ingredients, at increased risk of developing blood clots, or who suffer or have suffered from liver or kidney problems, depression, diabetes, heart problems, high blood pressure, migraines, asthma, epilepsy, certain arterial diseases, jaundice, certain blood disorders, galactose intolerance or other conditions.
Side effects may include but are not limited to: nausea, headaches, decreased sex drive, breast tenderness, dizziness, mood changes, alopecia, tiredness and weight fluctuations. The information provided here is not comprehensive. For a full list of side effects, restrictions and safety information, consult the leaflet provided or contact your prescriber. If you display signs of an allergic reaction or blood clot, or become otherwise unwell while taking this medication, seek immediate medical advice.
Dispensing Pharmacy Service
Pharmacy: Pharmacy 2U
Address: 1 Hawthorn Park, Coal Road, Leeds, West Yorkshire, LS14 1PQ, UK
Registration number: 1090088
Check Pharmacy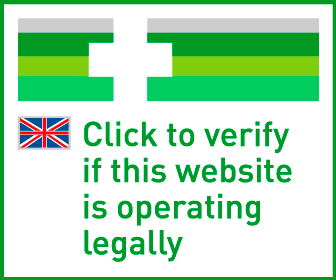 Pharmacy: Natcol
Address: The Office, Britannia Way, Bolton, Lancashire, BL2 2HH, UK
Registration number: 1104545
Check Pharmacy