Dihydrocodeine
(Please make sure you have read and understand our pain medication policy and payment policy before you place an order or reorder.)
Dihydrocodeine is a pain treatment designed for use in cases where relief is required from moderate to severe pain, often associated with headaches, toothache or back problems.
You can buy dihydrocodeine online in tablet form. Express Doctor provides a secure and accessible consultation service, and we also offer free next day delivery.
PLEASE BE AWARE THAT THIS MEDICATION CAN BE ADDICTIVE
ATTENTION: Please note that the monthly limitations are per household per month.
Please note that this medication is not suitable for everyone, and should only be taken with the approval of a qualified medical practitioner. You can only buy Dihydrocodeine online or from your pharmacist in high-strength dosages with a valid prescription. There are many existing conditions which prohibit the use of this treatment, and it is vital that your prescriber is notified of your medical history during consultation.
Side effects may include:Constipation, nausea, vomiting, urinary retention, headache, vertigo, amongst others. This product contains codeine which can cause symptoms of addiction if taken for more than 3 days. The information provided here is not comprehensive. For a full list of side effects, restrictions and safety information, consult the leaflet provided or ask your prescriber. If you become unwell or display signs of an allergic reaction while using this treatment, seek medical advice immediately.
What is included in the price shown on the website?
No Prescription Required
You will be presented with a medical questionnaire written by our doctor. The price you pay includes a UK registered doctor to review your answers and issue you a valid prescription.
Prescription Processing
Once your order has been approved by our doctor, your prescription will be forwarded to a UK registered pharmacy responsible for dispensing your medication. To view one of our partner pharmacies' registration details click here.
Discreet Secure Packaging
A UK registered pharmacy will dispense your medicines and place them in secure plain packaging. All medicines are sealed in tamper proof secure bags.
24 Hour Next Day delivery – Fully Tracked Secure Delivery
Our partner pharmacies only use fully tracked couriers. In most cases your medicines will be sent using DPD, UPS or TNT. You will be sent a tracking number once the pharmacy has shipped your medicine so you can track the parcel whilst its on its way to you. All medicines are sent via a 'guaranteed next day delivery' service.
Same Day Despatch For 24 Hour Delivery
If your order has been approved by our doctor by 3pm (GMT/UK time), then this order will be dispensed by our partner pharmacy on the same day and you will receive your medicines the next working day. Please note that the couriers do not deliver on weekends. All deliveries will require a signature, therefore if you are aware of not being home the next day, please provide an alternative delivery address when placing your order.
Dedicated Customer Service
We are here to help! If your require any further information or help in ordering, please do not hesitate to contact us on 0203 239 8452 or you can email us on info@xpressdoctor.com
Dispensing Pharmacy Service
Pharmacy: Pharmacy 2U
Address: 1 Hawthorn Park, Coal Road, Leeds, West Yorkshire, LS14 1PQ, UK
Registration number: 1090088
Check Pharmacy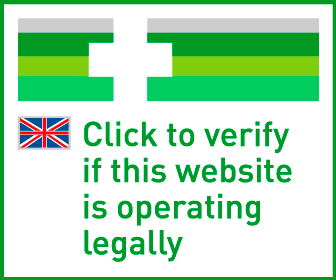 Pharmacy: Natcol
Address: The Office, Britannia Way, Bolton, Lancashire, BL2 2HH, UK
Registration number: 1104545
Check Pharmacy