Co-Cyprindiol
This product is a hormonal treatment. It is used to treat acne and hirsutism in women, and contains cyproterone acetate and ethinylestradiol. These agents are designed to mimic the action of natural hormones found in the body, and counter the effects of androgens which can cause acne and excessive hair growth. It is particularly effective at treating cases of acne where oral antibiotics have failed to relieve symptoms.
Acne and excess hair growth can be a source of frustration for women, and difficult to approach a doctor about in person. For this reason, Express Doctor offers customers a confidential and secure consultation and prescription service. If you are looking for an effective acne treatment and would like to buy Co-cyprindiol from a UK registered pharmacy, follow the instructions below to be taken to our consultation process.
This medication is not suitable for everyone. Patients who are pregnant or breastfeeding should never take Co-cyprindiol. Patients who have suffered from or are at increased risk of blood clots, or suffer or have suffered from certain blood disorders, heart disease, respiratory problems, high blood pressure, angina, diabetes, migraines, hepatitis, gallstones, breast cancer or cancer of the genital tract, should not use this medication. Other conditions or allergies may also preclude use. Disclose your full medical history to your prescriber before purchasing and using this medication.
Common side effects include breast pain, headaches, mood changes, nausea, weight fluctuations and gastrointestinal discomfort. The information provided here is not comprehensive. For a full list of side effects and restrictions, consult the safety information leaflet provided. If you experience feelings of depression, show signs of an allergic reaction, a blood clot, jaundice, develop a migraine, or become otherwise unwell while taking this medication, consult your doctor immediately. Fully acquaint yourself with the safety information leaflet before using this product. Ask your doctor for advice if you miss a dose.
Dispensing Pharmacy Service
Pharmacy: Pharmacy 2U
Address: 1 Hawthorn Park, Coal Road, Leeds, West Yorkshire, LS14 1PQ, UK
Registration number: 1090088
Check Pharmacy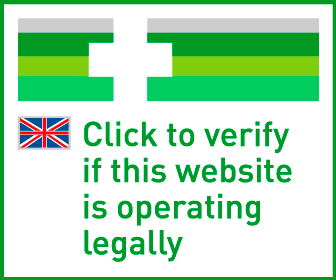 Pharmacy: Natcol
Address: The Office, Britannia Way, Bolton, Lancashire, BL2 2HH, UK
Registration number: 1104545
Check Pharmacy