Cerazette
Cerazette is a contraceptive pill produced by Merck Sharp & Dohme Limited. The active ingredient contained in this treatment is desogestrel, a synthetic hormone which mimics the action of the naturally occurring hormone progesterone. Desogestrel works by stopping the ovaries from releasing eggs, and also helps to thicken vaginal fluid, thus making it harder for sperm to travel inside the womb and reach an egg.
As with any hormonal contraceptive, this product does not provide 100 per cent guaranteed protection against pregnancy. You should always consider using a barrier contraceptive, such as a condom, as an additional precautionary measure.
Express Doctor can help you find the contraceptive treatment you are looking for. We offer our customers a fully secure consultation and prescription service. To buy Cerazette, simply follow the instructions below to be taken to our online consultation facility.
Hormonal contraceptives come with very specific application instructions, and these should always be carefully followed. This treatment is not suitable for everyone. It should not be used by patients who are pregnant or breastfeeding. Disclose your full medical history to your prescriber before purchasing this treatment. A prescriber may not issue this treatment to patients who are immobile, susceptible to blood clots, or allergic to any containing ingredients. Patients who suffer or have suffered from angioedema, breast cancer or other types of cancer, diabetes, depression, hepatitis, chloasma, galactose intolerance, high blood pressure or vaginal bleeding may also not be able to use this treatment.
Common side effects include breast tenderness, low sex drive, mood changes, nausea, weight fluctuations, headaches and acne. The information provided here is not comprehensive. Consult the safety information leaflet provided in this product for a full list of side effects and restrictions. If you display signs of a blood clot, an allergic reaction, depression, menstrual problems, a migraine, or become otherwise unwell, seek medical advice immediately. Ask your doctor or family planning nurse for advice if you miss a dose. Fully acquaint yourself with the safety information leaflet before using this product.
Dispensing Pharmacy Service
Pharmacy: Pharmacy 2U
Address: 1 Hawthorn Park, Coal Road, Leeds, West Yorkshire, LS14 1PQ, UK
Registration number: 1090088
Check Pharmacy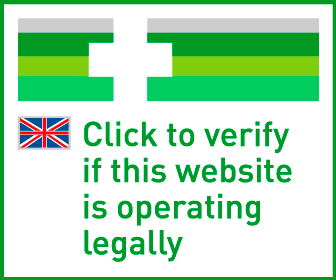 Pharmacy: Natcol
Address: The Office, Britannia Way, Bolton, Lancashire, BL2 2HH, UK
Registration number: 1104545
Check Pharmacy