Levonelle
Levonelle is an emergency contraceptive treatment, also known as a morning-after pill. It contains levonogestrel and is indicated for use in cases where a primary contraceptive method has either not been used or is suspected to have failed. Levonogestrel is a synthetic hormone which performs in a similar way to the naturally occurring hormone progesterone. The treatment is thought to function by preventing the ovary from releasing an egg, and altering the lining of the uterus so an egg cannot implant and develop there.
Once deemed suitable, this product should be taken as soon as possible after unprotected sex – it should be taken preferably within 12 hours and no later than 72 hours afterwards. As with any hormonal contraceptive, this product is not 100 per cent guaranteed to prevent the onset of pregnancy, even though it may have been applied correctly. It is of vital importance to ensure you are not pregnant before taking this medication.
To buy Levonelle from Express Doctor, simply click below to proceed to our online consultation service. We provide secure and confidential consultations and offer free next day delivery.
This product is not suitable for everyone to take. Women who are pregnant or breastfeeding should not use it. Disclose your full medical history to your prescriber before purchase and use. A doctor may not prescribe this product to persons who are allergic to any containing ingredients, at risk of ectopic pregnancy, or are under 16 years of age, or suffer or have suffered from malabsorption problems (such as Crohn's disease), hepatitis, an infection of the fallopian tubes, certain blood disorders or other conditions.
Common side effects include headaches, nausea, tiredness, gastric discomfort, breast tenderness, diarrhoea, dizziness and vomiting. If you vomit within three hours of taking this treatment seek advice from your doctor or family planning nurse. The information provided here is not comprehensive. For a full list of side effects, restrictions and safety information, consult the leaflet or contact your prescriber. If you experience problems with menstruation, shows signs of an allergic reaction or become otherwise unwell while taking this product, seek medical advice immediately.
Dispensing Pharmacy Service
Pharmacy: Pharmacy 2U
Address: 1 Hawthorn Park, Coal Road, Leeds, West Yorkshire, LS14 1PQ, UK
Registration number: 1090088
Check Pharmacy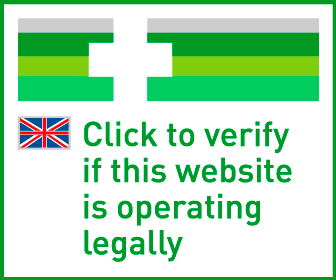 Pharmacy: Natcol
Address: The Office, Britannia Way, Bolton, Lancashire, BL2 2HH, UK
Registration number: 1104545
Check Pharmacy